Google Analytics is a great tool for your site. There is loads of areas of the tool which you can learn about user behaviors. In this example we will be looking at how to hook up WordPress Search queries with Google Analytics.

1. Login to your analytics account and go to the admin area of your Analytics account.

2. Within the admin page go to the View section and click on view Settings

3. We now go to our WordPress site and we need the search query. It's straight forward to do. In WordPress just do a search on your site with the word test. You should see the following in your site url after your domain ?s=test, What we need here is the letter s

4. Now back to Google Analytics and under site search Setting. Set site search tracking to on. Now in the query parameter place our query parameter which we got from the previous step is s.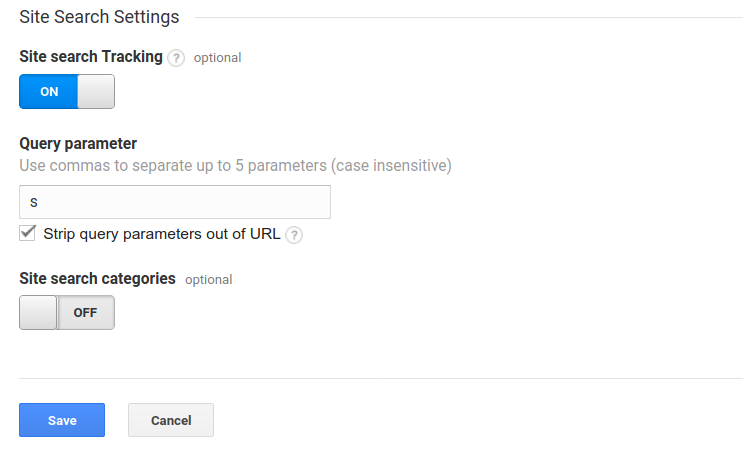 5. Now let's look at where our search results will appear. Go back to your Analytics reports page in the sidebar go to Behavior → Site Search → Search Terms. This will show all the query's which users have searched for on your site

Final Thoughts
As you can see this is a very useful report as you can use this information to build landing page, redirects and discover trends on your website. One thing to note unless you viewing real time the search query don't appear instantly. So may need to wait before you start seeing site search results getting populated.